Our Garden

We are thrilled with our School Garden which has gone from strength to strength since it was developed in 2014.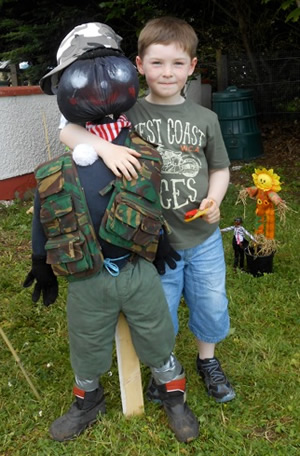 The garden was very much a community project, with many members of the community coming together to create the garden under the leadership of parent and board member, John Patrick McGowan (JP).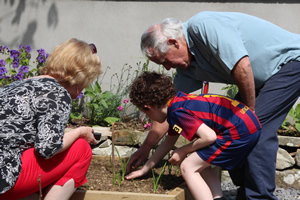 Noreen and Johnny Duignan designed the original plan and JP together with Johnny and many more members of the community came together to do the physical work of putting it all together.
Funding for our project came from a number of sources, Noreen and principal Mary applied for a grant from the AIB 'Grow it Yourself' scheme. It was a competition based scheme and we were delighted to be awarded a cheque for €500. This set the ball rolling and over the course of the year the children and PA fundraised for materials needed to build the garden, with the Board of Management also contributing towards the project.
The monies raised bought all the materials needed with some spare to buy start up seeds, plants and flowers. All labour in creating the garden was voluntary.
Preparation and planting of the Garden happens in Spring. This year Noreen and Johnny and parent volunteer, Regina Rooney, will help the children in planting organic salads and vegetables, which will be harvested in the new school year.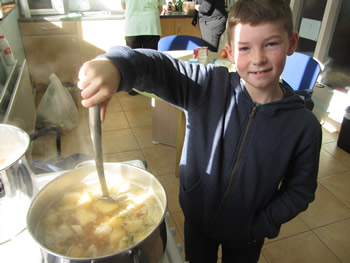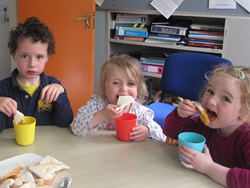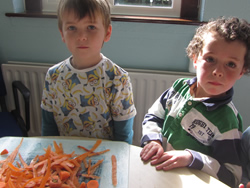 Now our garden goes from strength to strength, with a celebration each October for harvest time when our organic vegetables are harvested. On that day two large pots of soup are made in the school, with everyone enjoying soup for lunch.